How Your Utme Score Will Affect Your Admission Into Uniuyo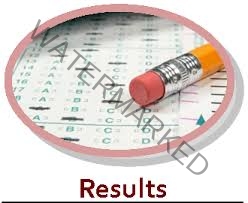 It's a popular thing that Uniuyo makes use of Utme score combined with post Utme score to determines students admission into its programmes but it's not clear to many the formular for the combination. In this post, I will quickly explain how your jamb score can affect your admission into Uniuyo…
Uniuyo makes use of Utme and post Utme scores equally, no one is more used or considered over the other.  It's a 50:50 thing.
Utme score = 50%
Post Utme score = 50%.
NOTE:
UniUYO Post UTME Past Questions And Answers will help you to pass the post utme very well. It is now available and you can get yours by clicking Get Uniuyo Post UTME Past Questions & Answers.
Now, you might want to say but Utme total score is always 400 marks? Yes, I know.
Uniuyo logic is like this; whatever you score over 400 in Utme will be added to your Jamb utme scores. In other words, if you score 200/400 in Utme and 240 in your post utme, your 200 will be added to your post-utme score divided by 2 and that will give 220 marks in Total score which will be used to ascertain your cut-off . This explains why the higher your jamb score the better your chances.
Don't forget that utme + post utme/ 2=  cut-off score.
In summary:
Now I have analysed how the Utme scores are added to the post utme to ascertain your cut-off scores.

To read about how your Uniuyo post Utme & jamb Utme score is calculated together to get your aggregate score which will now determine whether you will gain admission or not, click….>>> How to calculate Uniuyo jambites aggregate scores.
As time goes on I will be sharing  more tips about uniuyo admission, in order not to miss out on anything you can click Get uniutyo Free Updates to subscribe for free and like our facebook page here.
This website (uniuyoinfo.com) was built for you, we had you in mind and we were so sure there are need for proper guidelines and free education consulting. This site is informative and we update daily. You need us for your Post UTME and Admissions, and we never let you go until you become a father/mother, where your children take over from you ;). So write our website down (uniuyoinfo.com) and make it your home. let's lead you to success!