Uniuyo Post UTME Past Questions and Answers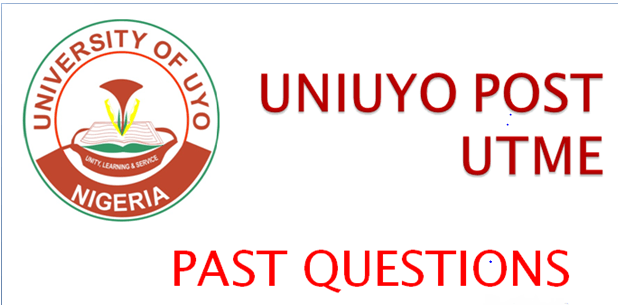 To download the Uniuyo Post UTME Past Questions and Answers, Kindly follow the links below for each of the subjects. This package is a necessary tool that every success minded University of Uyo aspirant must get in order to adequately prepare for the 2016 Uniuyo Aptitude Test Examination.
Aspirants of The University of Uyo who scored 180+ in the just concluded 2016 UTME can now get this compiled booklet that contains all the University of uyo Post UTME Questions and Answers from 2006 to 2015.

The UNIUYO Aptitude Test Exam venues will be heavily guarded, digital devices can never be used in the examination hall. The best you can do is to gather the right study materials and start preparing for your Post UTME.

In an effort to ease your work load and boost your Admission chance, We've compiled a comprehensive booklet which contains past Uniuyo Aptitude test questions and answers (2006 – 2016) for the University of Uyo. The cost is now N0.00
Use the links below to initiate download.
---
Download Complete Uniuyo Aptitude Test Past Questions
That's it. All the best in your preparations!
---
---
To download a free sample of the Uniuyo post utme past questions now? Simply click on any of the subjects below!
For the latest news concerning the school – www.uniuyoinfo.com 
What every Uniuyo Aspirant Must Know – Click Here
---
Warning: Beware that some group of people are distributing Past Waec and Jamb Questions as the Uniuyo Post UTME past Questions. Aspirants are advised to get the original Uniuyo Post UTME past Questions from people who are already bonafide students of the University of Uyo.
Avoid those group of people you find around Uniuyo gates, cyber cafes and other public places. Your future is dependent on your educational attainment! Make a Right Decision..