Click Here To Ease Your Exams Preparation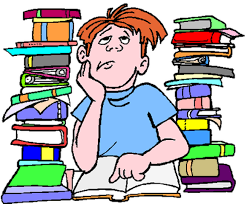 This post will never make the screening test go away, but it will sure ease your preparation a bit more. It is five days to the exam, infact everyday inches closer to the examination. What you do and what you do not do at this moment is crucial to your over-all success at the screening test.
You have come a long way from succeeding in the UTME examinations, most of you wrote WAEC and emerged victorious with exceptional results; few did not do quite well but remain optimistic, which is great as well. So that should be enough reason to want to give all your best in the screening test: You don't want to come all this way only to be swept off by the crashing wave of failure due to inadequate preparation or any other factor.
Now, the key to succeeding at anything you do is preparation. Most of you, have not started preparation yet, while most have gone far ahead but it is not too late to begin at once. Whether the nature of the screening test is written, oral or any other method of screening, the questions that would be asked would be in relation to your subjects of study, the only thing that would change is the style of the examination. So, the penultimate to achieving great results in the screening test still remains studying and I have earmarked some important links here to ease your preparation (thank me later):
How to Pass Uniuyo Screening Exam (Oral) and DOs and DON'Ts Of Uniuyo Screening (Written) 
How Do I Manage My Time In The Exam Hall?– managing time is crucial to whether you would frown or smile after the exams, so the tips are outlined there.
What You Must Know About Exams As Students– there are important important things to note about examination as students.
Do You Know Your Learning Style?– I do not believe in the rhetoric of slow learner, but I do give credence to the fact that learning styles exist. Read that to have a glimpse of that.
The Best Way To Read Your Textbooks– those bulky books can be intimidating at first. then, boring.
The Reasons You Feel Sleepy While Reading– You will never fall asleep while your book is in front of you after reading that.
Multiple Choice Exam Strategies And Tips– The biggest secret to conquering obj exam.
How To Beat Exam Anxiety– If you among those that literally fall sick before exams, read those.
Make sure, you eat, sleep and exercise right. You will want to look your best on the screening date.
The key to examination success is foremostly, believing in yourselves and we in Uniuyoinfo, believe you can achieve that success you desire and reach your peak with flying colours.