Multiple Choice Exam Strategies And Tips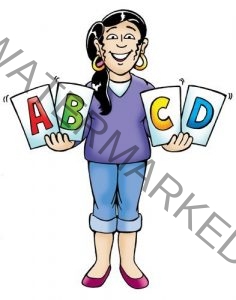 Multiple choice exams popularly known as objective or obj is a popular and one of the easiest testing methods.  University post utme exams ( Including University of Uyo ) , classroom tests, and most other examinations contain multiple-choice questions. Since you will no doubt encounter these types of tests if you are preparing to enter the university , learning some exam strategies will be very beneficial.
One of the facts which which every candidates must know about the post utme examination is that it is normally in an multiple choice format with four options, this can be viewed from the past questions, These are the best methods for tackling such questions:
Read a question in its entirety before glancing over the answer options.
After reading a question, answer it in your mind before reviewing the answer options. This will help you prevent yourself from talking yourself out of the correct answer.
Eliminate answer options which you're 100 percent sure are incorrect before selecting the answer you believe is right.
Read every answer option before choosing a final answer.
Make an educated guess if you do not know the answer if it will not count against your score.
It is best to stick with the answer you first chose after reading the question. It can be counterproductive to constantly alter answers.
When you encounter "All of the above" and "None of the above" answer choices, do not select "All of the above" if you are pretty sure an answer is incorrect. The same applies for "None of the above" if you are pretty sure an answer is true.
When two answers are correct in multiple choice questions with an "All of the above" option, then it's probably correct.
In most circumstances, a positive option is probably true if there is also a negative one.
In many cases, the correct answer usually contains more information than the other options. This is good to know if you must guess.
With this strategy, coupled with constant reading of text books and past questions, be assured that you will excel.
You can also read: How to beat exam anxiety and pass the post utme easily.
Past questions are available here