5 Laws Of Passing Post UTME In UNIUYO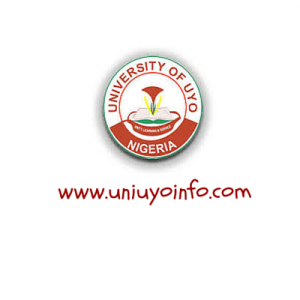 By now you should have known that there would be a post UTME examination, so you have no choice but to prepare effectively for it. This article is to seamlessly guide you in your preparation, and give you that comparative advantage you desire. If you follow these  laws to pass post utme examination then you shall succeed with flying colours.
You must have hunger:  It is the hunger and deter that determination that determines your fate. Before anything happens to you, it first happens in you.
Be motivated to pass your post utme examination. If you don't continually prepare yourself and mind to pass this exam, there is nothing someone else can do to prepare you.
Don't take what comes, go for what you want. Desire a post utme score and work towards making it a reality. Alway's tell yourself, "I must pass this post utme examination once and for all".
Now that you have made this confession to pass post utme examination, always think about post utme exam, make plans towards your post utme exam date and finally, spend quality time to study for your post utme.
Forget About Your Jamb Score: It is a fact that the re-introduction of post utme is a good news to candidates with low Jamb score.
However, you need to develop a positive attitude toward your post utme irrespective of your Jamb score. Always strive to pass post utme examination irrespective of what you think you scored in Jamb.
Post utme is a very important factor that determines who gains admission. Even if you scored low in Jamb, you still have a golden opportunity to study your desired course in the UNIUYO.
One of the greatest mistakes candidates make in post utme is thinking that their high Jamb score is enough. Don't be deceived….. no matter how high your Jamb score may be, a low post utme score will disgrace it. Be warned!
Learn To Solve Without Calculator: I know you cannot give me the correct answer to 2/3 right now without calculator. I can see that you are trying to get the answer….lol
UNIUYO does not allow the use of calculator in their post utme examination. Therefore, you must learn to solve problems without pressing your calculator. It is time to temporarily break the covenant you have with calculator.
Revive Your Reading Appetite: It is normal for you to lose reading appetite after reading to pass Jamb plus the circumstances that follow Jamb utme.
But since there is no excuse for failure, then you need to stop anything that has the potential to stop your success. You can always revive your dying appetite for reading.
Practice With Past Questions: Do you know that past questions are the picture of your future questions? Now you know. Learn to practice past questions.
How do I get authentic post utme past questions for UNIUYO? get it  here.