Why UNIUYO Will Never Accept The Cut Off Mark of 120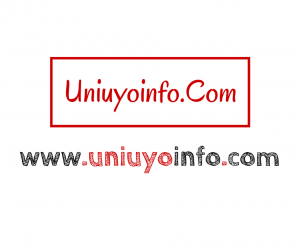 I was resting at home, trying to get some sleep and I stumbled on an information on my phone that Jamb has mandated all Universities in Nigeria to accept a cut off mark of 120 while polytechnics should accept 100.

Jamb actually mentioned something like 120 and 100 but you may be getting what they actually mean very wrong. Jamb never said all universities must accept 120 while polytechnic must accept 100.
Now, here is what Jamb means "If University of uyo or any other university  decides to make their cut off 120, there won't be issue. However, they are not permitted to make it lower than 120". The same thing applies to all polytechnics (General cut off mark of 100).
Since 120 is the minimum, any University can decide cut off marks above 120 Jamb general cut off. That is to say, UNIUYO can decide to make their cut off mark 180 and Jamb will not have issue with it.
University of Uyo will never accept 120. In fact, they will not accept 179 Jamb score. I am sure they will peg their cutoff mark at 180.
The reason is simple, they cannot even admit everyone who applied to study there with Jamb score of 180 left alone reducing the cut off mark. UNIUYO grows more competitive yearly and it is nearly difficult to gain admission into.
Hope you Understand? Feel free to ask your question.