2017/2018 Uniuyo Basic Studies Admission Lists(+ Supplementary)
Uniuyo 2017 Basic Studies Admission List, 2017/18, See acceptance fee for all admitted students.
update(02/09/17): Uniuyo Basic studies supplementary admission list is out. See it below.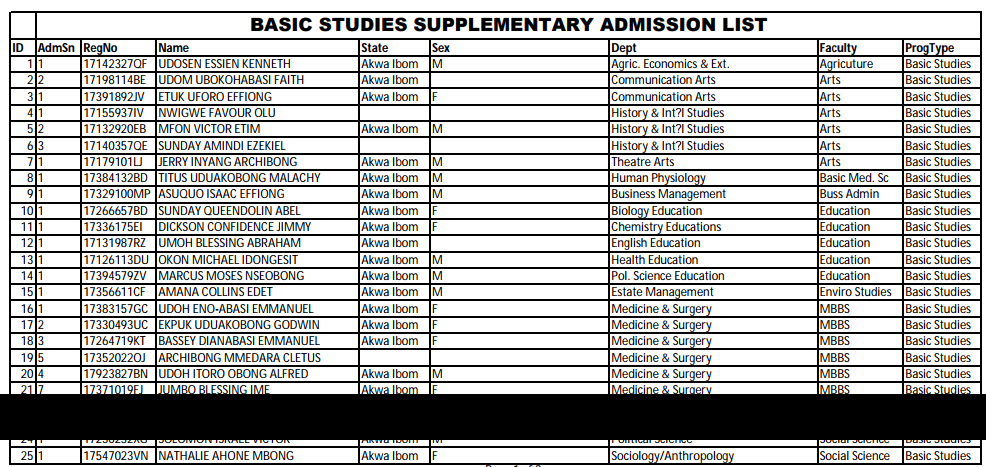 Scroll down to see the main Uniuyo Basic studies admission list.
The under-listed names are offered admission to the respective programmes/courses. You are advised to go through the list carefully to confirm where your name appears.
For candidates for the Basic Studies programme, chances are that if you did not score high enough for your programme/course of choice, you may have been offered admission to another programme/course for which you meet its requirements.
If your name appears on the list, you are to immediately pay a non-refundable acceptance fee as follows:
See the complete 2017/2018 Uniuyo basic studies Admission List below: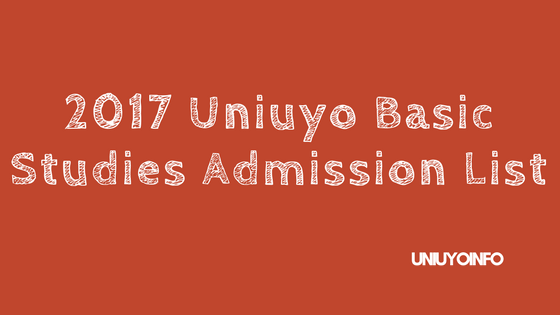 Click here to download as pdf or View PDF online
Or gently scroll down to view the complete 2017/2018 University of Uyo Basic studies admission list below.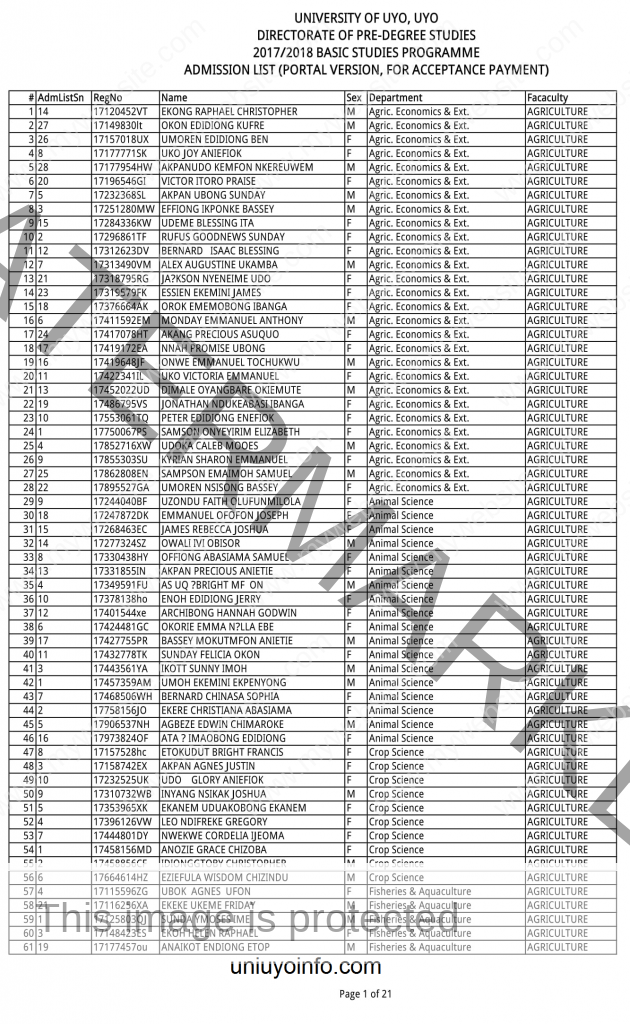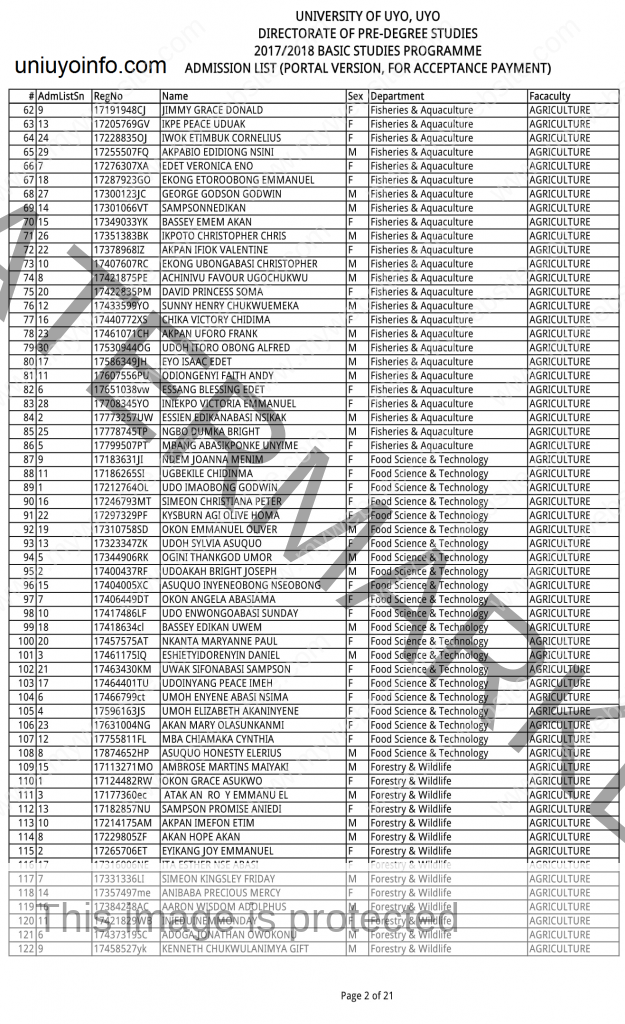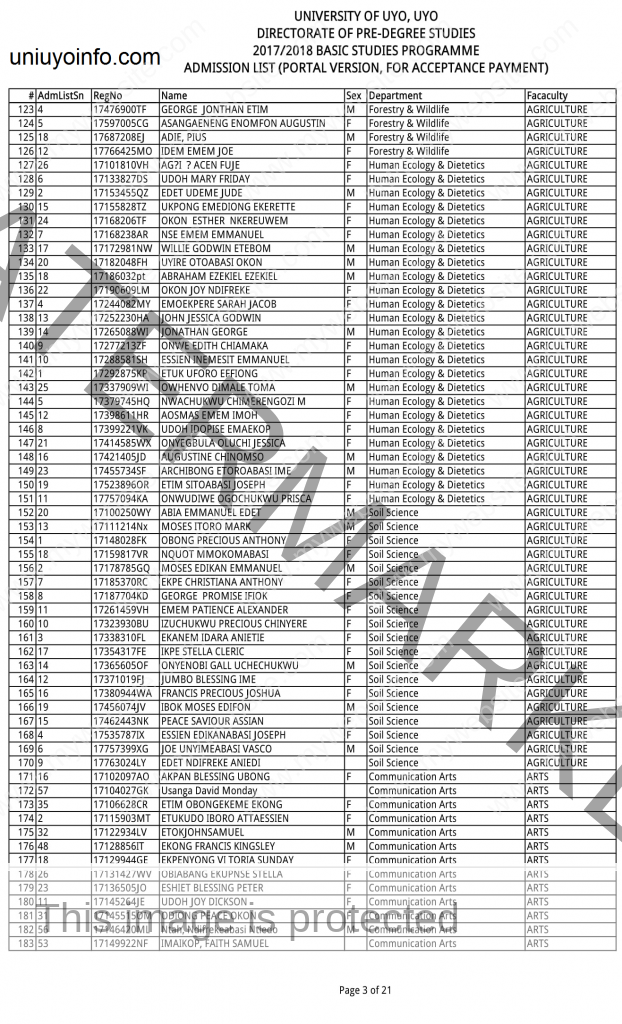 View the complete List Below