Post Utme Score That Will Surely Guarantee Admission Into Uniuyo
The Topic above has been asked by many candidates before. And I know it is what is lingering on your mind now, and not just yours but virtually all uniuyo post utme candidate of this year.so, just as you may be reasoning in sympathy with the wordings of this question, "how many do i have to score in post-utme before i can get admission into uniuyo?", here comes the swift but very simple answer.
Well, the answer is simple, very simple! All you have to do is SCORE! When I mean score, I mean
SCORE!
If you can get up to 350 points, fine. But if you cannot, don't kill yourself; just do your very best. But honestly, if you did not get up to 200 points in the JAMB UTME, endeavor to get at least
300 points in the uniuyo post utme 2015. If you cannot get up to that, don't let it fall below 250 points. See how to cruise to 300 uniuyo post utme points below: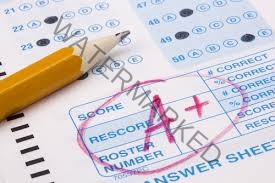 How to get up to 300 points in uniuyo post utme 2016

I have discussed extensively on this on one of our similar posts.
As an excerpt from that post, with a little addition, I want to say that if a serious candidate can sit down and study very well, it wouldn't be too difficult to get up to 300 points in the forthcoming
uniuyo post utme 2016
.
All you need to do is get at least 20 out of the 25 questions you'll be asked in the uniuyo post utme 2016 correct. That's all, and it's not that difficult since you already have the questions that will be set. You can order yours
here
. Just add these to materials in your textbook and you're good to go. Thank you
How does uniuyo organize its admission procedures?
In uniuyo, the admission is simple. In fact, you decide your fate yourself. To a very large extent, the determiner of your admission is YOU. But to get admission in to uniuyo, an average of your JAMB UTME and your UNIUYO PUTME is taken and ranked on a scale together with other candidates. it is the highest scorers that get admitted. Remember, this is not manual, it is highly computerized, and it is automatic!
All you need do is to score, and score extremely high in both JAMB UTME and the forthcoming UNIUYO POST UTME 2013. If you fail to do so, remember, the person sitting next to, around and with you in the uniuyo post utme 2015 exam/screening hall is going to displace you . . .
and there are no two ways about that! Life itself is full of competition and this examination is just a small fraction of it.
JAMB UTME News Updates
Remember, every other person is seeking the same department you're longing for, so it's a battle of the brains, a test of fitness following the principles of natural selection. The forthcoming uniuyo post utme2015 is the decider!
Take home these points before it is too late!
If I were you, I would hurriedly buy the uniuyo post utme past questions here and commence rapid preparations. (click
here
)
I would also have gone here to know my correct subjects combinations for the forthcoming uniuyo aptitude test 2016. (click
here
)
On knowing this, I would quickly get the registration pin and commence registrations. But since I am not in Uyo where the pin and form is being sold, I would get the uniuyo post utme registrations pin here at once and finalize my registrations too.
(click here)
Yes, that is just what I would have done if I were you.