GST 111 Course Outline for Uniuyo Freshers
Hey Uniuyo Frehers, How ona life? I did promise sometime last year that I was going to publish course outlines for most of the year one courses and I will be doing just that. We'll start with GST 111which is a compulsory course for every University of Uyo fresher.
GST 111 – Use of English (2 Credit Units)
Effective communication and writing in English, study skills, language skills. Writing of essay answers, instruction on lexis, sentence construction, outlines and paragraphs, collection and organization of material, punctuation and logical presentation of papers, use of the library, phonetic, art of public speaking, and oral communication.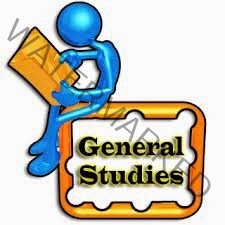 Study Skill: note taking and note making, taking notes from lectures, taking notes from books, the role of keywords, concepts and abbreviations in note-taking.
Reading Skill: Reading purposes and speed levels, skimming, scanning, fast, normal and study, the OK4R, 3S3R and SQ3R as mnemonic devices, poor reading habits: vocalizations, sub vocalizations, excessive eye, fixation, expression, pointing to words, head movement.
Use of the Dictionary: Entry and parts of speech, count and non-count nouns, meanings (denotative and connotative), pronunciation and etymology, phonetic transcription and usage.
Vocabulary Development: Root, affixes and prefixes, word formation through affixation, conversion and compounding.
Speaking Skills: English consonant sounds, English vowel sounds, diphthongs and monophthongs, pitch, stress, intonation, rythm.
Listening Skills: Listening and hearing, Listening techniques (posture, attention voluntary, involuntary, habitual: cue), verbal (e.g. theme and intonation, transition markers; implicit cues), non verbal e,g, Facial expression and gesture.
Use of the Library: Introduction (Kinds of library), organization of information, information sources I & II, visit to the library.

End
---
Alright, that's about it. You could Google most of those terms and get good materials to study with. feel free to drop your comments below or on my Facebook page.
Hope you've the 8 Requirements for Uniuyo Clearance Exercise that is coming up soon.
You can't be screened if your O level result is not complete… You can't defer admission cuz of incomplete documents.
Are you aspiring to school in Uyo Uniuyo: Get the Latest Admission news by signing up for Aspirants Alert 2.0
Only buy Genuine Uniuyo Post UTME Past Questions here
---