Download 2go Version 6.2.0 at www.2go.im
Download 2go Version 6.2.0(latest version) on www.2go.im – Here is how you should go about downloading 2go v6.2.0 for your mobile phones.
This post shall also address other popular questions regarding 2go mobile messenger.
2go Latest Version(6.2.0) Specifications
2go Fastlane – 2go added a new feature to the messenger called 2go 6.2.0 fastlane. From this fastlane, you get quick access to live Sports Updates, up to date news from Supersports and News24
2go Star Progress – They've improved a lot in this area. Well, 2go 6.2.0 star progress now has a status bar which shows you you've progressed as you're using the application.
Remember the previous versions of 2go stopped at 2go Ultimate.
They have now added added 5 new star levels. They are Sapphire, Emerald, Diamond, Ruby and the highest being – Black Diamond.
Offline Notification – This provides live updates on your 2go world even when you are not logged in. Cool right?
Friends – The normal friend listing. You get to see all your friends including those actively online. The design looks cooler though.
Chats on 2go – A brand new QWERTY interface has now been integrated into the 2go 6.2.0 chat messenger.
2go Rooms – This just got better 2go v6.2.0 bring you a much more interactive option to the 2go rooms. A few more rooms has been added too.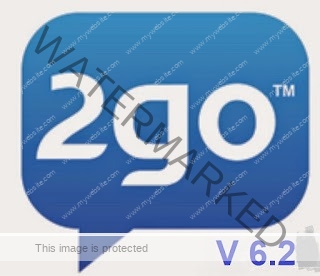 DOWNLOAD 2GO 6.2.0 ON SMART PHONES OR JAVA PHONES
Below, I've made the process of downloading the 2go Interactive much easier.
Visit www.2go.im using your phone browser.
Navigate your mouse to the right and click on the download button.
A notification appears. Click on it to download.
After 2go v6.2.0 is downloaded, find the package installer and install the package.
After Installation, fill in your bio data to get started.
Download 2go for Various Devices.
Getting the 2go app for some devices might be quite a cumbersome task. Navigating all through app pages and skipping their numerous ad attacks huh?
To help you dodge those issues; I have provided direct links with which you can use to initiate 2go download for all major smart devices. Your location shall not be a problem.
2go for PC: https://pc.2go.im/
2go for Blackberry:Download from Blackberry World
2go for Android(google play store):Download via Google Android Play store
2go for Windows Phone:Download from Nokia Stores
Other devices: Click Here to download
Using 2go on PC
Here is how to use the 2go messenger on a personal computer – laptop or desktop. It doesn't matter.
step 1: Visit 2go for PC webpage by clicking here
step 2: Enter your country, phone number and password. Hit login and start chatting.