10 ways Past Question Can Put Smile On Your Face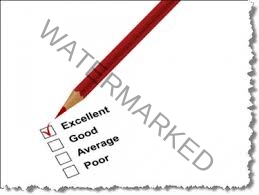 Post UTME Past Questions are compilation of previous examination papers taken by other candidates that sat for post UTME/Aptitude test screening in a chosen institution. While this material is available in hard copies, It is better in the soft-copy (PDF Format) via the internet because of it numerous advantages which are: It is easily accessible,one can get it without going through risks and stress of traveling to the candidate's school of choice to buy it; Durability is another factor, you can save it on your handheld devices.
If you are seeking for admission into University of Uyo or any other university or polytechnic in Nigeria this 2016/2017, the importance of studying with post UTME Past Questions and Answers from that school cannot be over-emphasized. By using past exam papers as part of your preparation, you can find out what you already know. By the same token you also find out what you do not know well enough or don't know at all. You will win big!
Studying past question papers is a valuable part of exam preparation and It also help keep revision focused on important themes whilst practicing exam style questions.
Past exam papers are one of the most helpful tools available to prepare for both internal and external examinations as they provides students with practical insight into how the forthcoming exam paper is likely to look and the key themes or subject areas most likely to be covered. Before starting revision for a subject it is always worth taking time to seek out past papers.
10 Benefits of Using Uniuyo Post UTME Past Questions
It reveals patterns of asking questions:

Much often, examiners use similar patterns of question technique from year to year, past questions outline these patterns in clear term to aspirants.
It show you the subjects to prepare for:
Most aspirants specialize in hapless reading effort; with no knowledge of subject combination which guarantees failure. One reason why past questions are regarded as 'best student tool' is because of it prevents dismal result by aiding student in subject preparation.
It provide helpful tips as to how answers should be presented
With it you know likely exam questions:

Most exam questions are likely repeated. Examiners are no god, they are human and can be plagued with the stress of setting different questions each year or might just run out of questions. So, past questions are the only 'legal' expo.
Helps understand likely exam time length (duration for exam)
Certified and Authentic past questions are always 'blessed' with a mark of seal: date and time, without that you've soiled your holy hands with fake products
Indicates typical number of questions to answer
Identifies style of exam questions (short-answer, multiple choice or essays)
With it you develop question answering techniques to save time
Exceptional students create their success formula which include answering technique, they get this vibe once they sight past questions.
Helps identify key subject areas to focus on in revision
Most times schools repeat their past questions
Past questions are students' best friend, the ones that come out of exam hall with smiles  and giggles and with less complains.
One tragedy that is seemingly heartbreaking is that there are lots of fake and inauthentic past questions flooding the internet. (It breaks our heart too).
But we are glad to present you with the good news of certified and authentic Uniuyo post utme past questions with affordable price: click here
Get the Uniuyo past question booklet and boost your chances!
Get Past Questions for all Other Schools at the official www.PastQuestions.ng
Comment and ask questions using the comment box and you will get a reply!