How to Register for Uniuyo Screening Online
Here is step by step guide to on how process your Uniuyo Post UTME form online.
From purchasing the PIN online… All the way to completing the registration.
Step 1: Go to Uniuyo Eportal by clicking here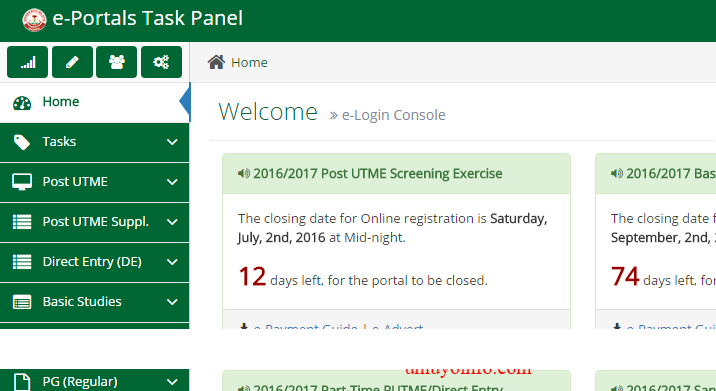 step 2: On the left hand side of the page. Click on the Post UTME drop down. Then hit the create account link as shown in the image below.(BTW: you should be using a PC for all this)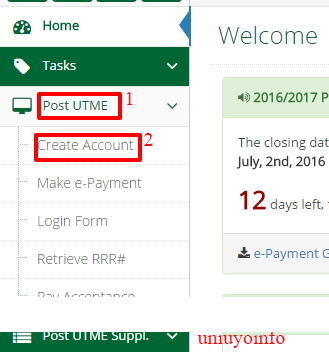 Step 3: On the page that shows up: Enter your correct jamb reg number, email and phone number. (see image below)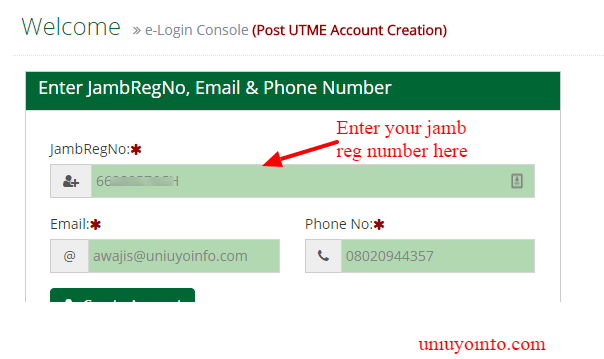 step 4:  Upon hitting the create account button. The page loads up an Online Platform where payment is done.
Ad: Having issues with registration? I charge N1500. see details. Whatsapp: 08020944357
step 5: Upon successful payment online. A success page loads up(see image below)

step 6: Click on the link at the bottom of the success page to access the 2016 Uniuyo e Registration console.
Step 7: On the Uniuyo E registration Console. Click on the Post UTME drop down and click on registration form as shown in the image below.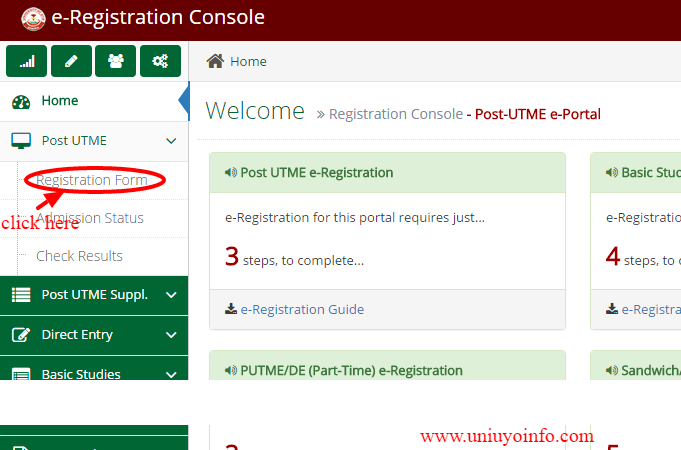 Step 8: On the page that loads up. Just click on the next button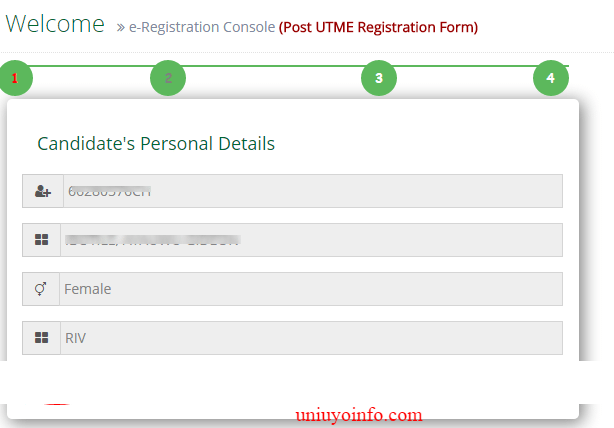 Step 10: Click next again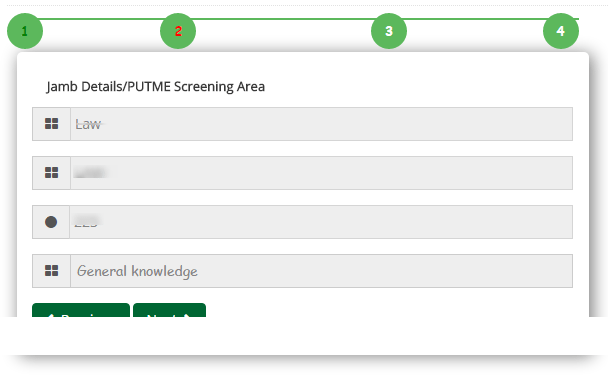 step 11: On the next page. Upload a red background passport in the space provided. and click next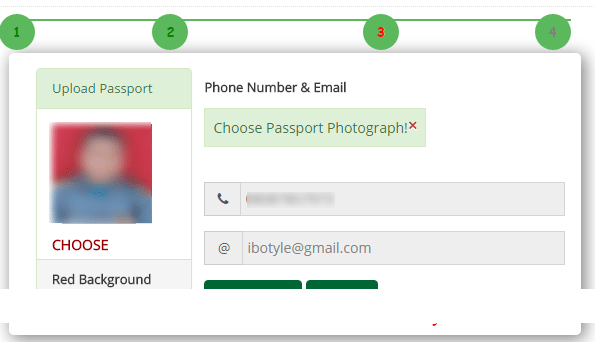 step 12: Cross check your info… Then click on submit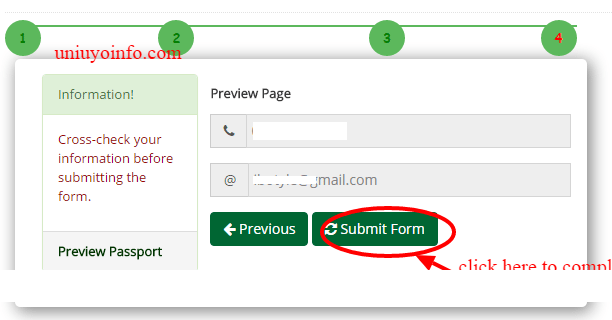 That's about it.
Print out 4 coloured copies of the Uniuyo Online Registration form that pops out.
I wish you guys the best.
---
PS: My name is Awajis (Click on the name to follow me on Facebook)
PSS: Every year, Over 600 students will loose their chance to get in to Uniuyo Cuz of Invalid Registration format.
I charge N1500 for processing. Whatsapp: 08020944357.