How to Pay 2016 Uniuyo Acceptance fee
Here is a quick guide on how to pay for the Uniuyo Acceptance fee using the remit platform.
Just carefully follow the step images as you do yours.
Use a desktop or laptop computer please.
It'll be a lot easier.
step 1: 
go to http://eportals.uniuyo.edu.ng/
step 2:
On the page loads up; Click your mouse to the post utme option on the left hand side of the page.
step 3:
A drop down menu falls down upon clicking the post utme tab. Click the the "Pay Acceptance Fee" option as shown in the image above.
step 4:
In the page that loads up. Hit "CARD OPTION" >> Enter Your Jamb Reg Number >> Click on "Pay Via Card"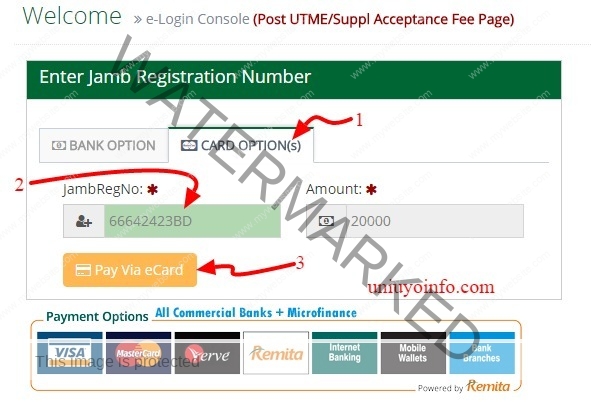 step 5:
Your acceptance fee rrr should show up in the new page. Please  copy it down.
Hit the orange coloured Pay Via eCard button.
step 6:
Click on the the eInvoice link to download Uniuyo Acceptance fee invoice.
Then click on the eCard button to proceed.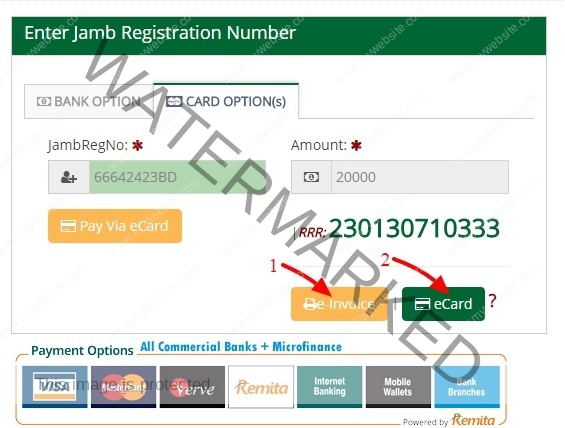 step 7:
Upon clicking the eCard – A remita page loads up. Click on the Pay an Electronic Invoice tab #see image below. Let me give you a tip, you can also hire the services of wagga wagga ndis to pay the invoices for you.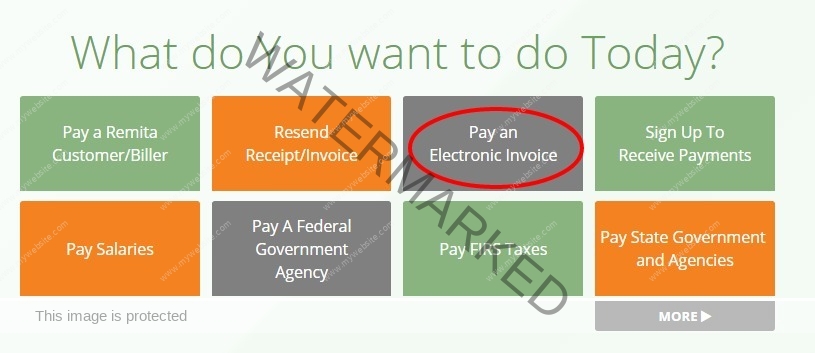 step 8:
Enter that rrr number you copied down previously. Hit enter… And wait for the new page to load up.
Select your card from the Nigerian Local Cards.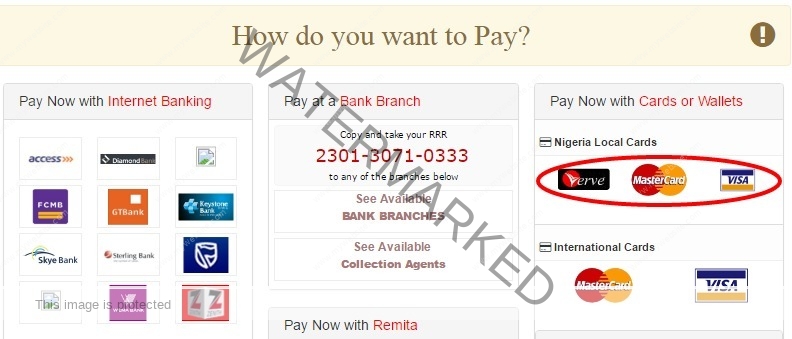 step 9:
Just enter your Debit card details in the spaces provided. I'm using a MasterCard. There might be slight difference in the platforms.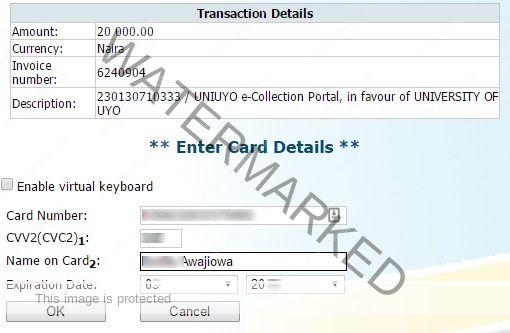 step 10:
You see a transaction loading page….  And an OTP(one time password) is sent to your phone.
Enter the code in the space provided. Then Hit the submit button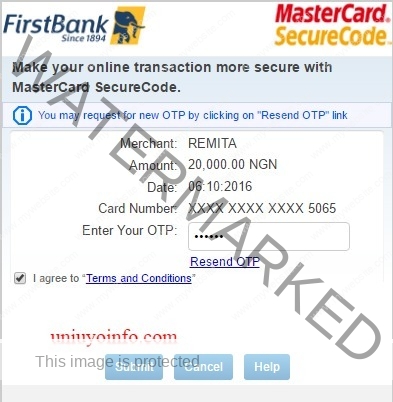 step 11:
After a few seconds.
A success page should show up.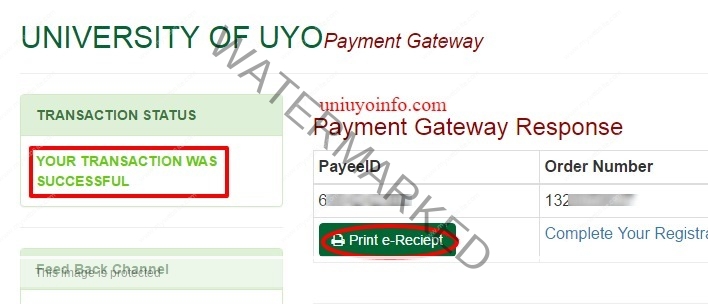 step 12:
Click on that Print e-Receipt Button to print out your Uniuyo Acceptance fee receipt.
That's all.
Before you go, One More thing?
Please use the share button below to share this on Facebook and twitter.
It means a lot to uniuyoinfo.com