How Catchment Area Affects Admission Chances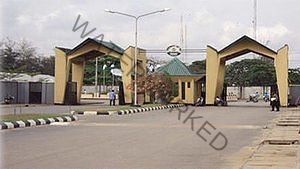 There are lots of rumours flying around, which I am sure you have heard of it, such as: if you are not from Akwa-Ibom or from the south-eastern part of the country, The University of Uyo would not grant you admission. That is obviously pure Bladardash and a mere fictitious tale.
The person who started that rumour is truly ignorant of  what every candidates must know about uniuyo post utme 2016
You might now ask 'what then is catchment areas and what are their roles in admission?'…This is the purpose of this article and to explain why catchment area indeed in a university admission.
What is Catchment Areas Of Nigerian Universities
By definition catchment areas are the geographical areas served by an institution.
In a lay man's term, It is the geographical areas in which an institution is located.
Every Federal Government universities in Nigeria have their own catchment areas that they primarily serves.
This does not mean that the school will not admit students outside the catchment area, but the catchment areas are given special considerations. I hope that makes sense to you?
Assuming you are from Edo State and you want to apply for admission into University of Benin, then you will have advantage over those who are not from your catchment area/Edo State.
Now,To clarify further, let us use our dear University of Uyo, Unilag as an example;
There are 6 states in Nigeria that are Catchment areas for Uniuyo namely;
1. Akwa-Ibom
2. Bayelsa
3. Cross-River
4. Delta
5. Edo
6. Rivers
These states are given special consideration when it comes to admitting students via Jamb UTME into University of Uyo, in the sense that the cut-off marks assigned to this state are always two to five times lower than the merit cut off assigned to every other states.
There are also some states which are accepted as catchment states in any federal university, and they are called EDUCATIONAL LESS PRIVILEGED STATES (ELPS) and you seem lucky if you are from any of these states,namely: Adamawa, Bauchi, Bayelsa, Benue, Borno, Cross-River, Ebonyi Gombe, Jigawa, Kaduna, Kano, Katsina, Kebbi, Kogi, Kwara, Nasarawa, Niger, Plateau, Rivers, Sokoto, Taraba, Yobe, Zamfara.
According to the Federal Government (NUC) Admission Policy; 20% of those offered admission are supposed to be from ELPS.
The merit cut applies to people outside those six states while the catchment cut off applies to people that comes from the six states – that is people who are from the states.
Note that this does not mean that because you are from any of the catchment areas, you are automatically admitted! Gaining admission into any Universities in Nigeria is a tug of war!
The simple truth is that if a candidates from another state outside the catchment area meets the merit cut of for a course, he or she will be admitted and if you are from any of the catchment and you failed to meet the catchment cut-offs you will not be admitted.
If you score up to 300 in post utme, I don't see any reason why you won't be on top of the admission list catchment area or not.
Remember, The strength of an examination candidate lies on how well he prepares adequately for the examination at hand. Get Uniuyo past question booklet, not only to your boost your admission chances through preparation but to skyrocket your confidence. To get it click Here
Like us on Facebook  and visit uniuyo info daily to get more latest Uniuyo post utme tip and news.